[crossposted all over God's Green LiveJournal]

"The Stuff I Find At Work" Dept.:


Freddie The Sheik was a daily strip by Jack Callahan (whom nobody seems to have much information about)that lasted the duration of the Jazz Age, begining in 1924 and lasting until 1929 (where Freddie comitted suicide after taking a bath in the Stock Market Crash - no, ok, he didn't - I made that up...) This is a good example of what the strip was like on a weekly level, and although it does actually have a punchline, admittedly its no-where near as funny as NEMO or THIMBLE THEATRE was on a weekly basis (I know, I'm teasing - very soon to come, folks). Trimmed from a September 16th, 1928 Sunday Comics Section.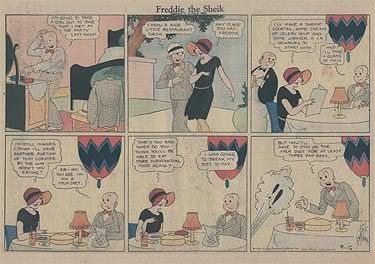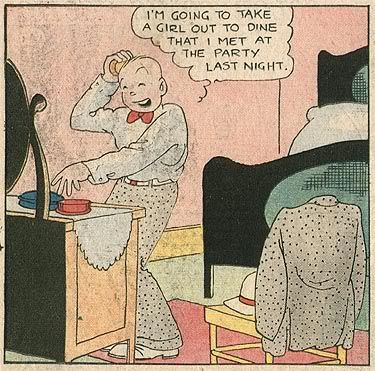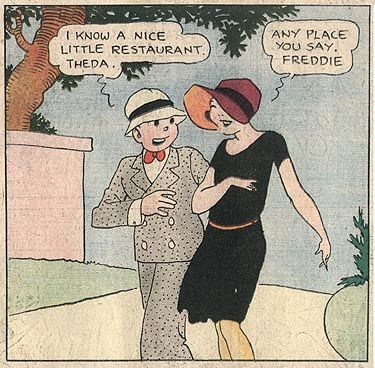 (You have no idea how unabashedly pleased I am that Freddie's date is named Theda)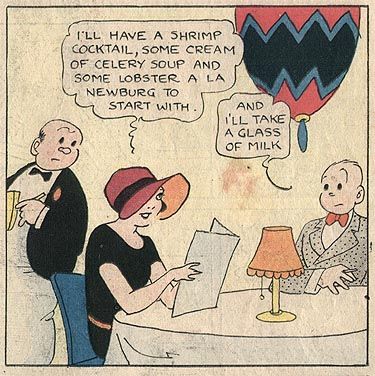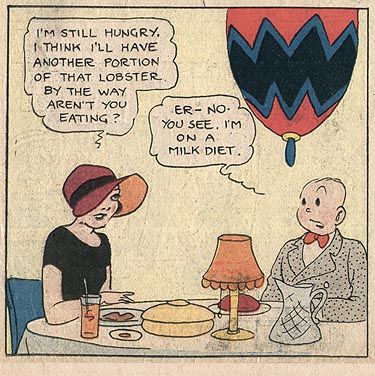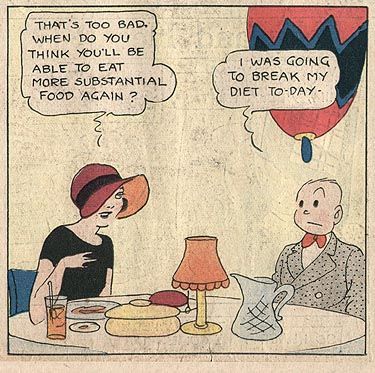 (and it ends with a PLOP-take, no less - the very essence of pre-Cold War comedy!!)



I have more "Tillie the Toiler" due very soon and a "Little Nemo In Slumberland" should be up by tomorrow. Why? ...because I admire you all so!